The HIVMA Association Awards celebrate member contributions to advancing the field across the career trajectory and research, prevention, education, and care spectrum to help make it possible to envision ending HIV as an epidemic.
Members are nominated by their peers and awarded by the HIVMA Awards Committee and Board of Directors. Awards are presented at IDWeek. Awardees receive a $1,500 honorarium in addition to support for travel and one-night's lodging to attend
New in 2023: The HIVMA Award categories have been redefined to be more inclusive of member contributions to leading advances that improve HIV prevention, care, and treatment and to offer members the opportunity to submit nominations for the HIVMA Citation Award.
Innovator Award
The Innovator Award recognizes HIVMA members in early or mid-career who have made outstanding and original contributions to HIV medicine in clinical care, provider education, research, or advocacy. Nominees must be junior to mid-career, achieving no higher than associate professor or its equivalent for an institution without a formal academic rank. The award will be based on innovation and originality in advancing independent research and productivity, HIV clinical care, provider education or advocacy.
2023 HIVMA Innovator Award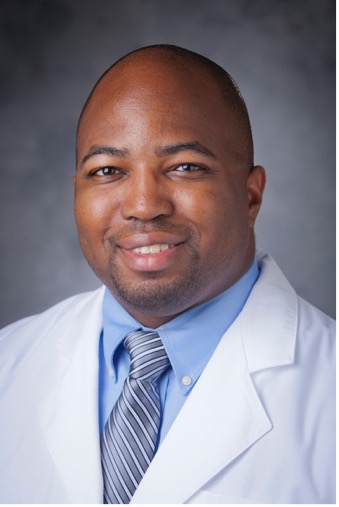 Nwora Lance Okeke, MD, MPH
Dr. Okeke—an assistant professor of medicine (infectious diseases) and population health sciences at Duke University School of Medicine—leads a growing research program focused on optimizing the HIV care continuum, from prevention to comorbidity management using contemporary data and implementation science-informed approaches.
To date, Dr. Okeke's work has yielded more than 55 peer-reviewed publications. He is currently the co-principal investigator on a National Institute of Allergy and Infectious Diseases-funded research initiative that seeks to use electronic health record-based predictive modeling to identify persons who would most benefit from pre-exposure prophylaxis in the Deep South.
In addition to his research, he also serves as the current vice chief of diversity, equity and inclusion for the Duke Division of Infectious Diseases and associate director of the Duke Infectious Diseases Fellowship Training Program. In these roles, he has developed a number of innovative educational initiatives to promote the delivery of equitable care in the field of infectious disease. One of his projects is the HIV Clinical Practice Fellowship Quality Improvement Initiative, which provides a platform for infectious diseases fellows to use data-driven approaches to identify and address health inequities in HIV care at Duke.
Transformative Leader Award
The Transformative Leader Award recognizes HIVMA members who have transformed the field with demonstrated significant achievement in HIV clinical care, provider education, research, or advocacy. Significant achievement will be based on overall achievement and contributions that transcend a single institution and that have impacted patient care within a city, region, state or nationally.
2023 HIVMA Transformative Leader Award Winner
Judith Feinberg, MD, FACP, FIDSA
Dr. Feinberg—a professor of medicine/infectious diseases and behavioral medicine and psychiatry at the West Virginia University School of Medicine—has been at the forefront the HIV epidemic since the start of her career when her research made major contributions to the understanding of the treatment of HIV and its complications. While at the University of Cincinnati she identified the link between a rise in endocarditis cases and a new epidemic of opioid injection drug use in Southern Ohio. She is now widely recognized for her research and expertise on the intersection of the injection opioid epidemic and its associated medical and infectious complications.
Dr. Feinberg led the essential work gathering data and support to establish The Cincinnati Exchange Project, Ohio's third syringe exchange and its first true syringe services program. After a long career in HIV clinical research, she was recruited to West Virginia University in 2015, where she launched the WVU research program to evaluate and implement solutions at the intersection of injection drug use, hepatitis B and C, HIV and other infectious diseases. This includes the West Virginia Hepatitis Academic Mentoring Partnership, a program launched in 2020 to teach and support primary and addiction care providers to screen, diagnose and treat patients who have chronic hepatitis C in rural West Virginia communities that has guided treatment for over 1200 patients and has achieved a 98.7% cure rate. This year Dr. Feinberg developed a parallel program to teach and support primary care providers to diagnose and manage HIV in the community in response to multiple recent outbreaks.
In addition to being the E.B. Flink Vice Chair of Medicine for Research, Dr. Feinberg is a past chair of both HIVMA and the American Academy of HIV Medicine—the only person to have chaired both professional organizations. She has also served on numerous federal and state committees dedicated to HIV/AIDS, hepatitis C and the opioid epidemic.
Citation Award
The HIVMA Citation Award recognizes exemplary contributions or service to HIVMA and/or in advancing efforts to end HIV as an epidemic, such as through social justice and public service. This is a discretionary award that may not be given every year. In special circumstances, it may be awarded to recognize extraordinary acts by individuals who are not HIVMA members.
2023 HIVMA Citation Award Winner
Barbara Gripshover, MD
Dr. Gripshover—medical director of the John T. Carey Special Immunology Unit at the University Hospitals of Cleveland since 1997—is dedicated to advocating for people with HIV and providing the highest level of care. She is also a professor of medicine at Case Western Reserve University of School of Medicine and has been an attending physician at the University Hospitals of Cleveland, Department of Medicine since 1993.
The Special Immunology Unit clinic has grown under Dr. Gripshover's leadership, with the support of the Ryan White HIV/AIDS Program funding, into one of the largest HIV clinics providing comprehensive care in Northeastern Ohio.
Dr. Gripshover has been recognized with numerous awards for providing compassionate patient care, including the Leonard Tow Humanism in Medicine Award, Case Western Reserve University (CWRU) School of Medicine 2022 and the Master Clinician Educator Award from the Department of Medicine at CWRU. Her commitment to her patients goes well beyond the clinic. She has served on a number of local Ryan White HIV/AIDS Program advisory councils and has been a leader in helping to reform Ohio's HIV criminalization laws.
She is a founding member of HIVMA's Ryan White Medical Providers Coalition and regularly advocates with federal policymakers to enact policies that address the challenges experienced by people with HIV and their providers.
Past Awardees
Clinical Educator Award Recipients
The Clinical Educator Award recognized HIVMA members that demonstrated significant achievement in HIV clinical care and provider education. Significant achievement based on overall achievement and referred to contributions in acquisition and dissemination of information on HIV disease that transcend a single institution.
2022-David H. Spach, MD
2021- Roger Bedimo, MD, MS
2020- Adaora A. Adimora, MD, MPH, FIDSA
2019- Carlos del Rio, MD, FIDSA
2018- Rajesh T. Gandhi, MD
2017- Monica Gandhi MD, MPH
2016- Elaine J. Abrams, MD
2015- Peter A. Selwyn, MD, MPH
2014- Judith S. Currier, MD, MSc, FIDSA
2013- Joseph Eron Jr., MD
2012- Roy M. Gulick, MD, MPH, FIDSA
2011- Kimberly Smith, MD, MPH
2010- Mark W. Kline, MD
2009- Paul E. Sax, MD
2008- Jeffrey L. Lennox, MD
2007- Alice Pau, PharmD
2006- Joel E. Gallant, MD, MPH, FIDSA
2005- Stephen Raffanti, MD
2004- Harold Henderson, MD
Research Award Winners
The Research Award recognized HIVMA members that made outstanding contributions to HIV medicine in clinical or basic research. Awardees actively engaged in HIV research at a junior to mid-career level, such as an associate professor or its equivalent for an institution without a formal academic rank. The award was based on innovation and originality and required demonstration of significant independent research (such as success in securing independent peer-reviewed grant funding) and productivity (such as publications in peer-reviewed journals).
2022- Sara Hurtado Bares, MD, FIDSA
2021- Colleen Kelley, MD, MPH
2020- Gabriel Chamie, M.D., MPH
2019- Andrea Ciaranello, MD, MPH, FIDSA
2018- Lisa Hightow-Weidman, MD, MPH
2017- Raphael J. Landovitz, MD, MSc
2016- Vincent Lo Re III, MD, MSc, FIDSA
2015- Ingrid V. Bassett, MD, MPH, FIDSA
2014- Deborah Persaud, MD
2013- Ighovwerha Ofotokun, MD, MSc, FIDSA
2012- Kelly Gebo, MD, MPH, FIDSA
2011- Marshall Glesby, MD, PhD, FIDSA, & Michael Mugavero, MD, MHSc
2010- Peter W. Hunt, MD, & David M. Smith, MD
2009- Benigno Rodriguez, MD
2008- Rochelle Walensky, MD
2007- Grace McComsey, MD
2006- Susan J. Little, MD
2005- Steven Deeks, MD
2004- Diane Havlir, MD